Tiny Vipers - On This Side
Embed:
Share This: Digg | Del.icio.us | Facebook | Reddit | My Yahoo
MP3 On This Side (7.84mb) Download
July 8, 2009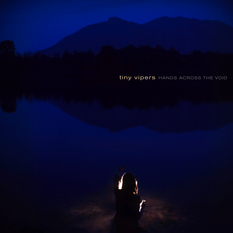 Acoustic guitar, singer-songwriter music is a tricky field. It's often hard to put your finger on why exactly some stuff sounds compelling & other stuff sounds like awful, dime-a-dozen tripe. Seattle's Jesy Fortino, aka Tiny Vipers, is definitely the former, not the latter.
This is a track from a previous album 'Hands Across The Void.' Her new SubPop-released album, Life on Earth, came out yesterday. I highlighted a track from it here.
---
Comments
Comments Are Now Closed